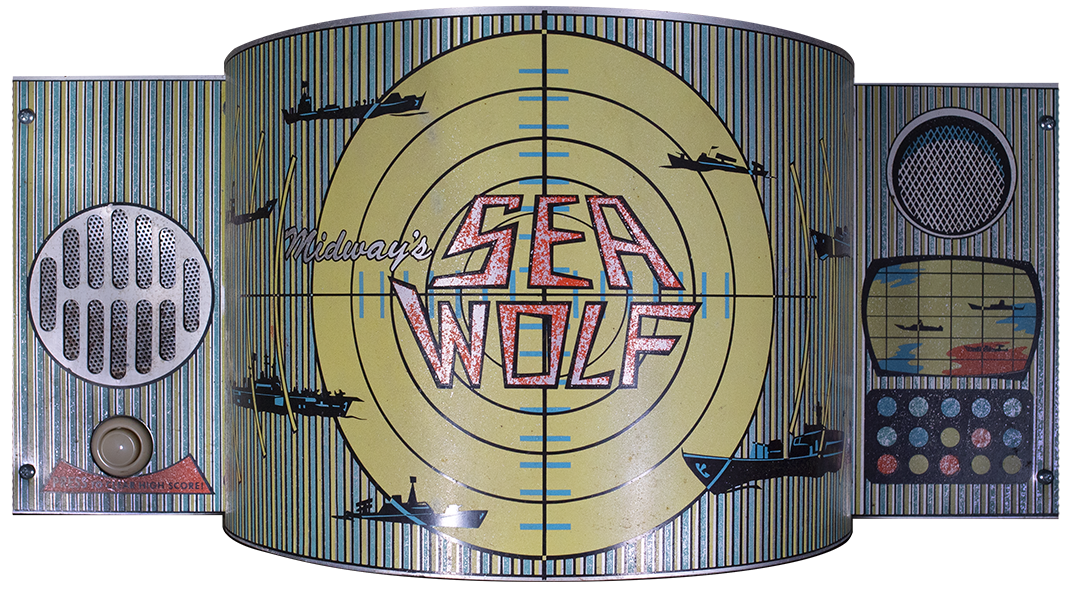 Sea Wolf


TECHNICAL DATASHEET
Game name: Sea Wolf
Manufacturer: Midway
Year of development: 1976
Category: Shooter
Hardware Platform Info:
Intel 8080 CPU
Sound implemented with discrete logic
Main Developer: Dave Nutting
Music Composers: N/A
GAME STORY
History of development:
For the development of Sea Wolf, Midway took the idea of the mid-60s electromechanical Sea Devil game, developed by Sega, which was the first game that needed a quarter to provide a game. Such was the success of the game that some 10,000 units were sold. The machine uses a mixture of electromechanical elements, with own techniques of videogames to obtain a very showy and original result.
General description of the game:
We sail a submarine through the periscope that includes this machine from Midway. Our goal is to launch missiles and impact ships that cross at the top of the screen. They appear in both directions and at different speeds. Mines that will cross the bottom of the screen will make our task more difficult. We have 60 seconds per game, extendable by 20 more, when reaching 2,000 points. For this we will have to make good use of each missile, because every 5, our submarine will have to recharge and will invest some time for it. In addition, the selection of enemies to shoot down is fundamental, as each one means a different score.
Curiosities:
The name of this game was taken from a U.S. submarine.
HISTORY OF MACHINE IN ARCADE VINTAGE
Status: OPERATIONAL
Information about the location and purchase by Arcade Vintage:
The machine needed a general restoration by Ricardo Fernández-Vega and Javier Herrero as it was quite deteriorated. The periscope was completely disassembled to be sanded, primed and repainted. Several electronic tracks and additional electronic components were also repaired on the game board.
Links to other related websites:
https://www.arcade-history.com/?n=sea-wolf-model-596&page=detail&id=2339

https://web.archive.org/web/20070503082447/http://marvin3m.com/arcade/seawolf.htm